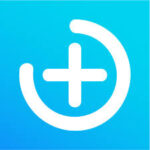 LTV Plus
Full-time Virtual Assistant
---
Description
We are looking for a Virtual Assistant for one of our clients.
Responsibilities
Replying to clients' emails,
Filling reports, creating certificates, etc. from provided templates.
Booking appointments and using Zoho CRM for comments, details etc.
Sending invoices to clients via Xero.
Communicate with our technicians via phone or text messages.
General admin duties.
Requirements
Great Communication Skills
Organization skills
High attention to detail
Proficiency in MS Office
Computer Savvy
6 months to a year of VA experience.
Ability to work on shifting schedules.
Experience in administrative and back-office tasks.
Experience in the following tools:
Zoho/Hubspot and MS Office
Added bonus if he/she can use stencils in Microsoft Visio and Xero (invoicing tool)
Requirements
Minimum of 10MBPS Internet speed
Good Written Communication Skills
Keen attention to details
Experience in content moderation is a plus
Nice to have
Able to work on shifting schedules
Minimum of 10MBPS Internet speed
Working conditions
No work,
No pay setup but open for Makeup time. Support hours are 8 AM- 5 PM GMT but possible to be flexible with hours.
Due to the large number of applications we receive everyday, we may not be able to get back to everyone individually. Please give us a maximum of two (2) weeks to get back to you about should your skills and qualifications match this or any other opportunity. If we are not able to reach out after the said timeframe your application may not have been successful at this time.

Click Here to Apply Now
or
Click Here to Return to the Remote Caribbean Work Job Listing