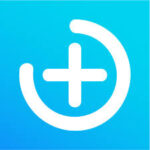 LTVplus
Social Media and Marketing Coordinator
---
Description
Our client is a revolutionary augmented reality gaming system that blends the worlds of video gaming and board games into a full 3D holographic magical experience in front of your eyes. We've been winning awards for our deeply immersive technology and are looking to expand our marketing team.
It is seeking an experienced and all-round Marketing Coordinator who enjoys working in a fast-paced startup environment. You should be a really good writer and have several years' working experience in the video games industry, preferably working with game developers and/or game development platforms. You will report to our Head of Marketing and will get to wear a lot of hats (from content marketing to social media to PR).
You will also work closely with the rest our amazing team – game producers, QA, web, engineering, and business development – as well as with renowned development studios across the globe.
Requirements
Extremely organized and detail oriented
Proven working experience in social media, marketing, or public relations
Excellent writing, editing (text,images, gifs, video), presentation and communication skills
Minimum 2-3+ years of marketing experience with social media creative, editing copy and engaging/growing an audience
Demonstrable social networking experience and social analytics tools knowledge
Knowledge of web design, web development, and SEO
knowledge of technical terminology in games development and AR/VR
Photoshop & Illustrator skills
Knowledge of basic video editing and production a plus!
Responsibilities
Build and execute social media strategies
Generate, edit, publish and share daily social content (original text,images, gifs, video) to encourage users to take action
Manage and optimize company accounts to increase visibility and followers
Create editorial calendars and syndication schedules
Continuously improve by capturing and analyzing social metrics, insights and best practices
Identify content marketing opportunities across all of our platforms
Write copy for blogs, social posts, conferences, and newsletters
Help create videos about our technology, developer tools, games partnerships, and our nerdy culture
Work with our web team on updates & expansions
Collaborate with other departments to manage reputation, identify key players and coordinate actions.
Preferences/Nice to have
Passion for our games and for our fans
A sense of humor
BA degree in a relevant field of study, or equivalent work experience
Experience working with AR/VR developers, game developers, and/or technical creators
Experienced working within cross-functional teams (QA, production, customer support, etc.)
A video game/board game enthusiast with a passion for the future of gaming
Experienced with and embracing a startup culture
Pre-Work/Portfolio Sharing
Application Question(s):
Please provide links to the following:
1. 2-3 writing samples (at least 1 should have a minimum of 300 words
2. Social media accounts that you currently manage
Required Experience:
Marketing: 2 years (Required)
Company social media management: 2 years (Required)
Working for video game companies: 2 years (Required)
Equipment:
8gb RAM and Core i5 above or equivalent processor (required)
Stable internet connection – 15 +mbps
Has a stable internet connection, hardware and power – with backups in case of outages
Benefits:
Remote (Work from Home) setup
Paid time off (Annual leave) and Sick Leave
Maternity Leave
Online/virtual Upskill and Knowledge sharing sessions
Online / Virtual social events daily (Fitness Class, dance class, Coffee breaks, Karaoke and Café Friyay)
Health Stipend
Note: Due to the large number of applications we receive everyday, we may not be able to get back to everyone individually. Please give us a maximum of two (2) weeks to get back to you about should your skills and qualifications match this or any other opportunity. If we are not able to reach out after the said timeframe your application may not have been successful at this time.