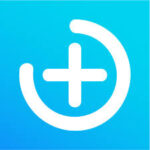 LTVplus
Human Resource Manager
---
Description
The HR Manager will be responsible for managing all aspects of human resources for the work from home company, including recruitment, onboarding, training and development, performance management, employee relations, compensation and benefits administration, and HR policy development.
Requirements
• Bachelor's degree in human resources, business administration, or a related field.
• At least 5 years of experience in HR management, preferably in a work from home or remote environment.
• Experience developing and implementing HR policies and procedures.
• Strong understanding of HR laws and regulations.
• Experience managing employee relations issues.
• Excellent communication, interpersonal, and problem-solving skills.
• Ability to work independently and as part of a team.
• Strong attention to detail and ability to manage multiple priorities.
Responsibilities
• Develop and implement HR policies and procedures to ensure compliance with all relevant laws and regulations.
• Manage the recruitment process for all positions, including drafting job descriptions, posting job openings, conducting interviews, and making job offers.
• Develop and implement effective onboarding and training programs for new employees.
• Provide guidance and coaching to managers on performance management, including goal setting, feedback, and disciplinary actions.
• Manage employee relations issues, including investigating and resolving complaints and conflicts.
• Administer compensation and benefits programs, including salary administration, benefits enrollment, and leave management.
• Manage HR metrics and reporting, including turnover, headcount, and employee engagement.
• Stay up-to-date on best practices in HR and provide guidance to the leadership team on HR issues.