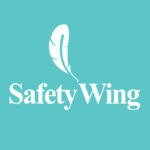 Safety Wing
SafetyWing (YC W18) is building a global social safety net for remote workers worldwide. If we succeed, we believe this will help ensure freedom and equal opportunity for everyone, and is one of the more important tasks of our time. We are a fast-growing fully remote global team, currently consisting of a bit over a hundred people.
We're looking for a Head of Data Security to ensure that we are treating the data that we are trusted with in a safe way, keeping sensitive information confidential with the correct availability within our team. You should bridge the gap between regulatory requirements, our technical solutions and product development.
💻 Your responsibilities will include
Take ownership of information security, including data management and cyber security
Do a security risk analysis and make plans to ensure we are sufficiently protecting our data now and in the future
Help choose and implement necessary technologies
Be the point of contact for any internal or external people interested in our data security
🧪 We are looking for someone who has
Strong technical skills, working with data protection in the cloud (we use GCP), being a part of the engineering team
Experience working with with data privacy, security and risk management
A good knowledge and understanding of global data privacy requirements
Up to date knowledge on best practice, software and tools for data securit
Excellent written and verbal communication skills and a high level of personal integrity
Technologies we use:
Google cloud platform, with a dockerized Kubernetes setup for deployment
MySQL (with Hibernate and Liquibase)
Backend: Java and Kotlin, Guice (dependency injection), Gradle
Frontend: Typescript, React, Redux, Framer Motion
We like to work with people who:
Want to help build a global social safety net on the Internet.
Think for themselves instead of copying others.
Are willing to try new things, even with the risk of failure.
Are intellectually curious and open to new ideas.
Are creative and bold in the face of any problems.
Have strong integrity and do the right thing.
🧘 What we offer
We operate in a fully remote work environment – work from anywhere globally.
You will receive salary and equity compensation, health insurance, a laptop, a minimum of four weeks of yearly vacation, a personal development budget, and you will be able to attend at least one relevant conference yearly.
We have a minimum of two annual team gatherings where you will join us. The previous gatherings were in Ljubljana, San Francisco, and Tulum.
We are looking forward to hearing from you!
About SafetyWing
SafetyWing was founded to support nomads like ourselves by building an adaptable software-based global social safety net.
Our products are created by a fully remote team distributed across the globe and stretching ten timezones while headquartered in San Francisco.
We're here to remove the role of geographical borders as a barrier to equal opportunities and freedom for everyone.