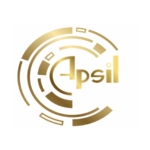 About Business Network
APSIL Security Services International Ltd. is a licensed bodyguard and executive protection company based in Kingston, Jamaica. We are a client-focused and results driven bodyguard and executive protection outfit that provides exclusive personalised security services to VIPs, celebrities, tourists, high-net worth individuals, dignitaries and executives.
At APSIL, we have assembled a team of highly trained individuals which are drawn from key leaders in their field. Our services include bodyguard full service, executive close protection service, personnel protective detail and celebrity VIP protection service.
Protective Services
APSIL provides custom tailored executive services, based on real time, detailed risk assessment and analysis of the areas of work, travel or recreation.
Intelligence, Investigation and Due Diligence
APSIL is a trusted resource that targets and collects specific information based on the needs of our clients. Information is gathered, corroborated, and recommendations provided for the most optimal execution of services.